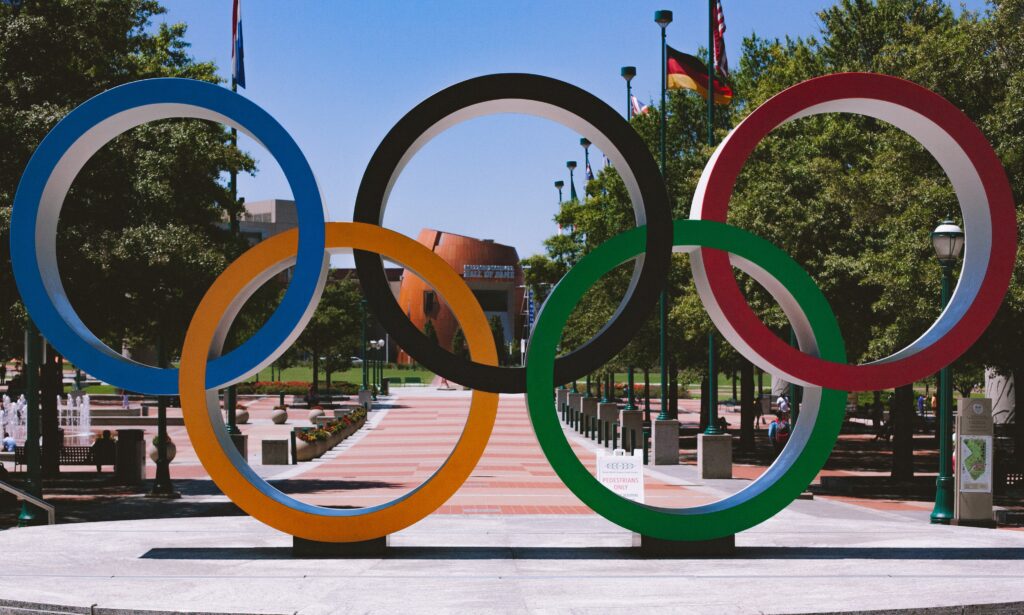 The 2022 Winter Olympics were riddled with unique challenges and health controversies. Athletes had to navigate daily COVID-19 testing, social distancing, and isolation while competing in the biggest competition of their careers. Despite precautions, some athletes did contract the virus, but infections were not the only way the pandemic affected the health of athletes. The conditions created by COVID-19 prevention policies challenged the mental health and nutrition of some.
Athletes weren't only concerned about testing positive for COVID-19. Drug testing was on the minds of athletes and viewers as there was a positive doping case that was caught particularly late in the games. This was not the first Olympic Games during the COVID-19 pandemic, and certainly not the first where performance enhancing drugs played a large role in the media coverage. It is imperative that we look at the problems that arose in order to prevent a repeat at the Summer 2024 Olympics and other Olympic cycles to come.
437 COVID-19 infections were recorded in the bubble of the Winter Olympics. [1] These cases didn't halt any events but did affect the health and careers of many athletes.
Vincent Zhou, a US figure skater, posted a tearful video to Instagram on February 7, 2022, announcing his withdrawal from the men's singles event after testing positive for COVID-19. [2] Zhou had already competed and won a silver medal in the team event, but would be unable to continue in the competition.
Zhou, like many Olympians, took extreme precautions to prevent the virus from stopping competition. "I've isolated myself so much that the loneliness I've felt in the last month or two has been crushing at times," he said in his Instagram video.
The loneliness Zhou experienced leading up to the competition and in isolation is a reflection of what many have felt during the pandemic. While physical health is incredibly important for Olympic athletes, mental health concerns are just as important. and critically ignored by the media. Zhou's video and the public platform he shared it on highlighted just how much COVID-19 has impacted the mental health of athletes around the world.
Last year, gymnast Simone Biles withdrew from the 2021 Olympics and Naomi Osaka withdrew from the French Open, both due to mental health. They began an important conversation about holistic health for athletes which Zhou seems to be continuing.
COVID-19 also created some nutrition issues for athletes isolated in the Olympic village. Valeria Vasnetsova, a Russian biathlon competitor, was another athlete who tested positive during the games. She posted a picture of one of the meals she had been given on Instagram, which was reposted on Twitter by Joe Pompliano, a sports and business writer. [3] He quotes her saying in the original Instagram story that this same meal had been served for "breakfast, lunch, and dinner for five days already."
Professional athletes are accustomed to meals tailored to their dietary, athletic, and cultural needs. It is difficult to say the exact contents of this meal from the image. However, a single meal is not appropriate for every individual and it is unlikely that the same foods eaten repeatedly would contain all of the nutrients recommended for daily consumption.
To better understand what was standard as far as Olympic health and nutrition, we spoke to Dr. Dan Benardot, PhD, RD, FACSM. Dr. Benardot is a former dietician for the USA Olympic gymnastics, marathon, and figure skating teams and is now a professor in the Center for Study of Human Health at Emory University.
Typically, Dr. Bernardot said, athletes competing at the Olympic level consume highly specific diets tailored to their needs and sports by teams of coaches and nutritionists. "It's amazing the array and variety of different foods that are personally appropriate, culturally appropriate, and sports specific," he said of a typical Olympic cafeteria.
Vasnetsova's photo appears to be an exception to the norm of Olympic dining according to Dr. Benardot. "I'm not saying it's inaccurate," he said in regards to the image. "But it's atypical for the way nutrition has progressed at the Olympic Games." Food quality has been a top priority in previous summer and winter Olympic cycles.
During the 2022 Winter Olympics, concerns about doping arose in the figure skating event. A 15-year-old Russian athlete, Kamila Valieva, tested positive for a heart medication, Trimetazidine, a medication used to treat chest pain by improving blood flow. [4] It is a banned substance at the Olympics by the World Anti-Doping Agency (WADA) due to its classification in the hormone and metabolic modulator category. [5]
This medication would not magically give someone the ability to perform quadruple jumps. However, it improves blood flow to the heart and could potentially aid in training length and endurance. Usually, a situation like this would result in the immediate banning of the athlete from the Olympic games. This was a unique case in that the results were received from a lab late into the competition, and the athlete was only 15 years old. An athlete under the age of 16 is defined as a protected person under the World Anti-Doping Agency [6]
Athletes are responsible for everything they put into their bodies, particularly once they start reaching national and international levels. It is imperative to optimize one's nutrition for performance without sacrificing the integrity of the sports with dangerous enhancements and medications. Dr. Benardot explained one recommendation that dieticians often give their athletes is beet juice. Beet juice is one of the highest naturally occurring sources of inorganic nitrate.
"When you have beet juice, the juice interfaces with bacteria on the back of your tongue, one of the bacteria primarily responsible for this interface is streptococcus Salivarius." Dr. Benardot described. He went on to explain how this bacteria can convert the inorganic nitrate to nitrite which is a precursor for the basal dilator, nitric oxide. This improves stroke volume, oxygen delivery, fat metabolism, and all-around endurance.
Beet juice is a natural, safe, and legal performance enhancer as opposed to taking banned substances or supplements that are not FDA regulated. One of the main points of the Olympics is to show how far people can naturally push the limits of human capabilities. Dr. Benardot said it best during our interview:
"I want every athlete with enough knowledge, the right sports medicine team, and good coaches, to have the same chance of winning as every other athlete. Once you start giving people illegal substances, you've changed the playing field."
References
[1]
What We Learned About COVID-19 Rules at the 2022 Olympics | Time
. (2022). Retrieved April 19, 2022, from
https://time.com/6149800/beijing-2022-covid-19-olympics/
[2]
Vincent Zhou on Instagram:
(2022). Retrieved April 19, 2022, from
https://www.instagram.com/tv/CZrh0jbgDYU/?utm_source=ig_web_copy_link
[3]
Joe Pompliano on Twitter
. (2022). Twitter. Retrieved April 19, 2022, from
https://twitter.com/JoePompliano/status/1490711904913870856
[4]
What Is Trimetazidine?
(2022). Retrieved April 19, 2022, from
https://www.webmd.com/heart-disease/what-is-trimetazidine
[5]
The Prohibited List
. (n.d.). World Anti-Doping Agency. Retrieved April 19, 2022, from
https://www.wada-ama.org/en/prohibited-list
[6] World Anti Doping Agency Code (2021) (p. 176)
https://www.wada-ama.org/sites/default/files/resources/files/2021_wada_code.pdf