Exploring Health
Exploring Health from the Center for the Study of Human Health at Emory University brings world-renowned scholars, scientists, and journalists together with student leaders to redefine the construct of health and well-being.

About the Center for the Study of Human Health
In a time when we enjoy the greatest knowledge of health in human history, individuals in our society are experiencing a declining trend in health and well-being. The Emory Center for the Study of Human Health was developed to help close that gap by expanding health knowledge and translating this knowledge to all aspects of life — for the individual and populations as a whole. The Center assembles the extraordinary faculty, researchers, and thought leaders from across disciplines, departments, schools, and institutions to bring this knowledge to Emory University students and inspire them to become leaders for the next generation in meeting challenges facing human health. The Emory Center for the Study of Human Health welcomes you to share what we know, to identify what we need to know, and to engage you wherever your career aspirations may take you.
— Michelle Lampl, Director
The Exploring Health Team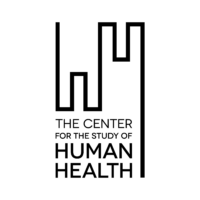 HLTH 385
The COVID Chronicles covers a variety of public health topics intertwined with the pandemic, as reported by the students in the HLTH 385: Health & Science Podcasting class during the Fall 2020 and Fall 2021 semesters. The series includes interviews with experts in epidemiology, mental health, maternal health, and more.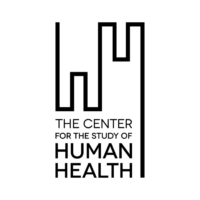 HLTH 385W
In HLTH 385W: Health Writing and Narratives, created by Maryn McKenna, students learn to write about health and science for a popular audience, researching new scientific findings and conducting interviews while emulating journalism's speed, thoroughness, accuracy, fairness and evidentiary rigor.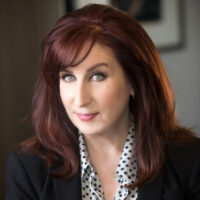 Maryn McKenna
Maryn McKenna is a journalist and author who focuses on public health, global health and food policy She is a Senior Fellow of the Center for the Study of Human Health, a senior writer at WIRED, and the author of Big Chicken, Superbug, and Beating Back the Devil. She edits the Exploring Health student news vertical.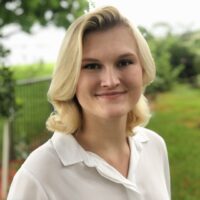 J. Raymond
J. Raymond is a second year MPH student at Emory's Rollins School of Public Health. She is studying Environmental Health and pursing a certificate in Climate and Health. J is interested in the ways that climate change will effect human health, particularly as it concerns infectious disease. She also serves as the Secretary for the Rollins Student DEI committee.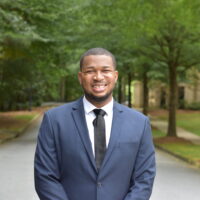 Chris Ejike
Chris Ejike is a current senior in the College majoring in Human Health with a focus in Epidemiology. He hopes to pursue a career as a Physician Assistant, while also engaging in public health research. In his free time, Chris loves to spend time with friends, explore Atlanta, or catch up his favorite TV shows!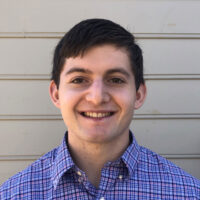 Andrew Feld
Andrew Feld is a senior double majoring in human health and economics. He has covered sports for Emory's student-run newspaper, the Emory Wheel. Born in New Orleans and raised in Atlanta, he is a huge Saints fan. Outside of school, he loves playing tennis, working out, and reading memoirs.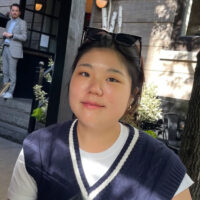 Emily Kim
Emily Kim is a current senior at Emory University, studying Chemistry and Neuroscience. She is also an undergraduate researcher at Rollins and currently on the pre-med track. She is glad to be reading and writing about medicine through ExploringHealth. Aside from her studies, Emily enjoys drinking coffee and cafe-hopping!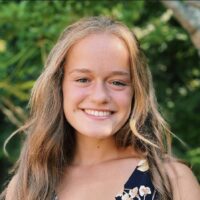 Sammy Ramacher
Sammy Ramacher is a second year student at Emory University. She is studying Economics & Human Health, and plans to pursue a career in epidemiology. Sammy is a member of Emory's track & field team, and spends her time hiking and enjoying the outdoors.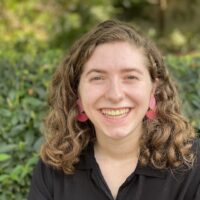 Gabrielle Stearns
Gabrielle Stearns is a junior studying Human Health and Dance. She hopes to pursue a career in health communications while also keeping dance and the arts in her daily life.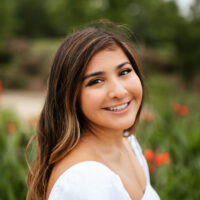 Gabriella Salazar
Gabriella Salazar is a second-year student at Emory University. She is studying Human Health and Nutrition Science and plans on pursuing a career in nutritional epidemiology and its implications on disordered eating. In her free time, Gabriella enjoys teaching Bikram hot yoga and constructing Olympic weightlifting programs.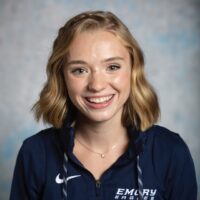 Annika Urban
Annika Urban is a junior studying Human Health and Political Science and hopes to work in public health after graduation. She also runs for Emory's Cross Country and Track teams.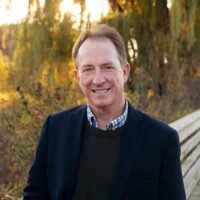 Charles Raison
Dr. Charles Raison is a psychiatrist and professor at the University of Wisconsin-Madison and Emory University. He has been recognized as one of the most influential researchers in the world for his work on the biology and treatment of depression.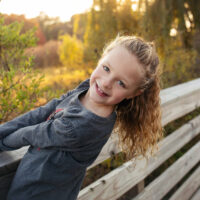 Eleanor Barrett
Eleanor Barrett, age 11, lives in Madison, Wi. She loves unicorns, outdoor adventures, singing on stage and asking questions. A 5th grader, Eleanor knows that big ideas can come from little people, and she's eager to apply her signature humor and wit, translating health and wellness research into kids-speak for the next generation.