Exploring Health
Exploring Health from the Center for the Study of Human Health at Emory University brings world-renowned scholars, scientists, and journalists together with student leaders to redefine the construct of health and well-being.

About the Center for the Study of Human Health
In a time when we enjoy the greatest knowledge of health in human history, individuals in our society are experiencing a declining trend in health and well-being. The Emory Center for the Study of Human Health was developed to help close that gap by expanding health knowledge and translating this knowledge to all aspects of life — for the individual and populations as a whole. The Center assembles the extraordinary faculty, researchers, and thought leaders from across disciplines, departments, schools, and institutions to bring this knowledge to Emory University students and inspire them to become leaders for the next generation in meeting challenges facing human health. The Emory Center for the Study of Human Health welcomes you to share what we know, to identify what we need to know, and to engage you wherever your career aspirations may take you.
— Michelle Lampl, Director
The Exploring Health Team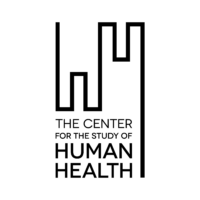 HLTH 385
The COVID Chronicles covers a variety of public health topics intertwined with the pandemic, as reported by the students in the HLTH 385: Health & Science Podcasting class during the Fall 2020 and Fall 2021 semesters. The series includes interviews with experts in epidemiology, mental health, maternal health, and more.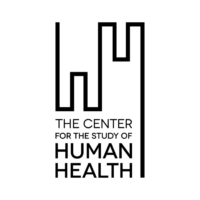 HLTH 385W
In HLTH 385W: Health Writing and Narratives, created by Maryn McKenna, students learn to write about health and science for a popular audience, researching new scientific findings and conducting interviews while emulating journalism's speed, thoroughness, accuracy, fairness and evidentiary rigor.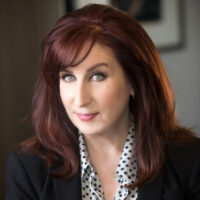 Maryn McKenna
Maryn McKenna is a journalist and author who focuses on public health, global health and food policy. She is a Senior Fellow of the Center for the Study of Human Health, a senior writer at WIRED, and author of three award-winning books: Big Chicken, Superbug, and Beating Back the Devil. She has appeared in four documentaries and is a frequent podcast guest, and her 2015 TED Talk, "What do we do when antibiotics don't work anymore?" has received almost 2 million views. She teaches HLTH 385W and is editor of the Exploring Health student news vertical.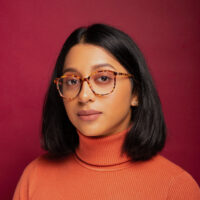 Christabelle Toso
Christabelle Toso holds a Bachelor's in Public Health from Georgia State University and is currently pursuing her Master's in Public Health at the Rollins School of Public Health, specializing in Global Health. Her focus area is Sexual and Reproductive Health and Population Studies. Christabelle is dedicated to fostering healthier communities through education, research, strategic program planning, communications, and advocacy. She serves as TA for HLTH 385W and is assistant editor of the Exploring Health student news vertical.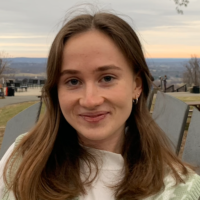 Cora Bainum
Cora Bainum is a senior at Emory studying human health and sustainability who hopes to pursue a career in health policy and management to bring sustainable and equitable solutions to the field. She is particularly interested in preventative health as a path to better health and environmental outcomes. In her free time, she enjoys running, camping, and cooking new recipes.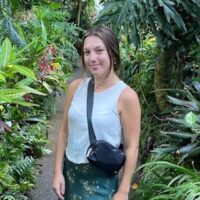 Lexy Campbell
Lexy Campbell is a senior at Emory University majoring in Biology and minoring in Rhetoric, Writing, and Information Design. She has previous experience in biotech research and development, clinical trauma research, fertility research, and quality improvement. She is passionate about health equity and sharing stories related to news in healthcare and science. In the future, she is interested in the healthcare industry, including healthcare consulting, quality improvement, or research.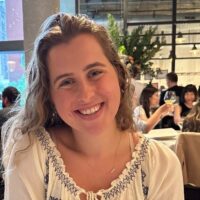 Gillian Feinglass
Gillian Feinglass is a senior at Emory University majoring in Human Health and minoring in Sustainability Studies. She hopes for a career combining her passions for health, sustainability, and food. She has been actively involved with the non-profit The Farmlink Project for three years, connecting surplus farm produce to food banks to combat food waste and food insecurity and developing sustainable solutions within the food industry as a Farmlink FIELD Fellow. She also enjoys watching sports, cooking, and composting.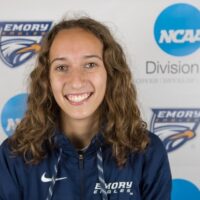 Caroline Hansen
Caroline Hansen is a junior studying Human Health and Economics with a minor in ethics. Their interest is in bioethics and healthcare administration, and in queer theory and disability theory.  Outside of class they are a hurdler and jumper on the Emory Track and Field team and a writer on the Emory Spoke. For fun, Caroline likes to read, drink a lot of coffee, and discover new music.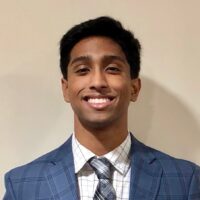 Saif Hossain
Saif Hossain is a senior at Emory, double-majoring in Biology and Human Health. He is interested in pursuing a career as a physician, combining his passion for the biological sciences with his love of sports. Saif is an Advanced Emergency Medical Technician for Emory EMS, and volunteers and researches at the Winship Cancer Institute. In his free time, he enjoys playing sports, working out, and cooking.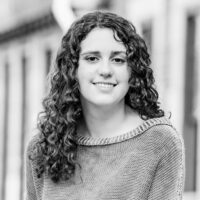 Harleigh Markowitz
Harleigh Markowitz is a junior at Emory University studying Human Health. Her academic interests include the intersection between public health, neuroscience, and psychology. She has previous experience in social neuroscience and biomedical research. She is passionate about health equity and hopes to work in the field of social and behavioral health. Her hobbies include traveling, kayaking, drawing, and exploring new coffee shops.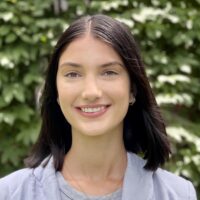 Ellie Purinton
Ellie Purinton is a senior at Emory studying Human Health and Creative Writing. She is interested in improving healthcare and plans to pursue a legal education studying health law. In her free time, she enjoys walking her dogs and watching true crime shows.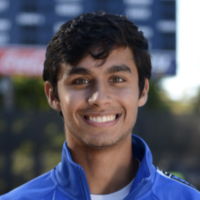 Nolan Shah
Nolan Shah is a senior at Emory studying Human Health and Quantitative Sciences. His areas of interests in healthcare include health tech, fitness and wellness, and human performance. He hopes to blend these passions to become a clinician. In his free time you can find him on the tennis court or playing his saxophone.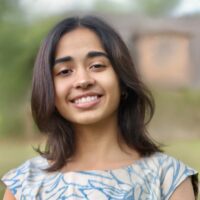 Jeeya Sharma
Jeeya Sharma is a senior at Emory University majoring in Biology and minoring in Quantitative Sciences. As an aspiring physician-scientist, she hopes to advance healthcare through scientific discovery. She is particularly interested in preventing and improving care for chronic illnesses. Outside of her studies, Jeeya enjoys drawing and painting, going on nature walks, and spending time with her family and friends.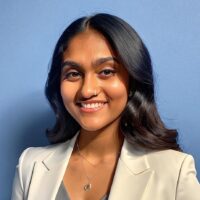 Soma Sonawane
Soma Sonawane is a junior at the Emory College of Arts and Sciences, majoring in Human Health and minoring in Women's, Gender, Sexuality. She is also an Undergraduate Research Assistant in the Chahroudi HIV Lab. Soma plans to pursue a medical career in gynecology, obstetrics, and/or women's Health after graduation. In her free time, Soma likes to go thrifting and going on runs with her dogs.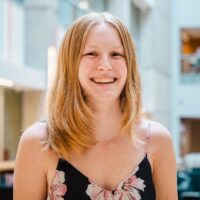 Katie Stachowicz
Katie Stachowicz is a senior at Emory University majoring in Neuroscience and Behavioral Biology and minoring in French Studies. She has spent the last several years working on neuro-related research topics in rodents ranging from traumatic brain injuries to substance use disorder. She's particularly interested in how the brain responds to a changing environment and what happens to neuron communities as the brain learns. After graduation, she plans on going to graduate school for a PhD in neuroscience, but for now, she's playing ultimate frisbee for Emory, cooking, and hanging out with her mice. 
Chaya Tong
Chaya Tong is a junior double majoring in biology and English. She is interested in pursuing a career in journalism after graduation and writing about the intersection between race and governmental systems, such as the healthcare and justice systems. In her free time, she enjoys drinking boba, drawing, acting and exploring Atlanta.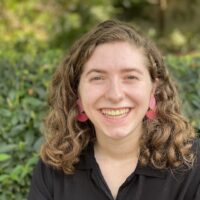 Gabrielle Stearns
Gabrielle Stearns is a professional health communicator and an Emory graduate who studied Human Health and Dance. While at Emory, she took HLTH 385W and was a member of the CSHH News Team.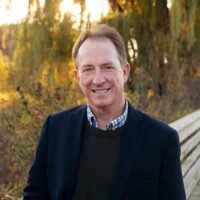 Charles Raison
Dr. Charles Raison is a psychiatrist and professor at the University of Wisconsin-Madison and Emory University. He has been recognized as one of the most influential researchers in the world for his work on the biology and treatment of depression.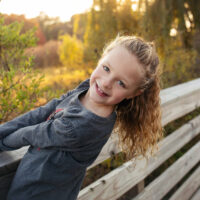 Eleanor Barrett
Eleanor Barrett, age 11, lives in Madison, Wi. She loves unicorns, outdoor adventures, singing on stage and asking questions. A 5th grader, Eleanor knows that big ideas can come from little people, and she's eager to apply her signature humor and wit, translating health and wellness research into kids-speak for the next generation.