7.
Pregnant People's Paradox
By: Adaora Yvonne Ntukogu
Including pregnant women in research is very risky. Pregnant women are especially vulnerable, so their participation in clinical trials could result in pregnancy complications that could harm the unborn child. These sentiments are why pregnant women have largely been excluded from clinical trials. Every year, millions of pregnant women worldwide face a difficult decision: Should they take a medication — often for serious conditions like depression or cancer — based on poor evidence about its safety and efficacy during pregnancy, or should they go without the medication and risk harming themselves or the child they might bear?
There have been efforts to address the exclusion of pregnant women in clinical trials. The National Institutes of Health (NIH) established the Office of Research on Women's Health (ORWH) in 1990 to address gaps in scientific knowledge about women across the lifespan. Despite these efforts, pregnant women continue to be excluded from a vast majority of clinical trials. This exclusion does not come without consequences.
Over 4 million women in the United States give birth annually. Among them are women affected by illnesses such as hypertension, diabetes, asthma, mental disorders, autoimmune disorders, cancers and other illnesses that require treatment during pregnancy. Many pregnant women are prescribed medications for chronic illnesses or for issues that arise during pregnancy. However, very few drugs are approved for use during pregnancy and most drug labels have little pregnancy data to inform prescribing decisions, so how is this possible?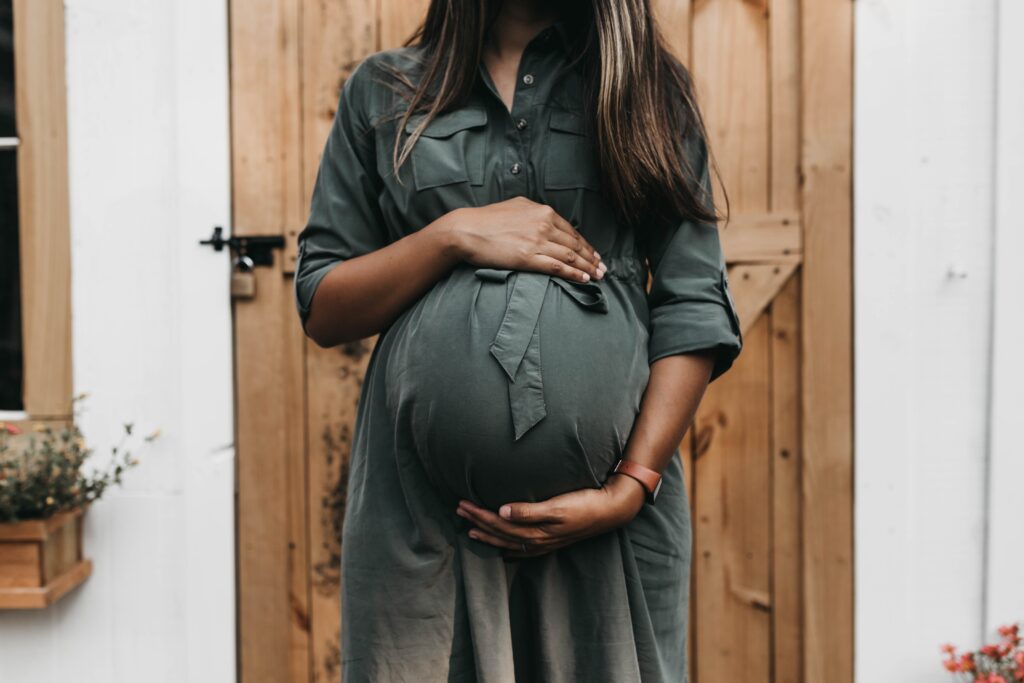 Substantial evidence is necessary to provide quality care; however, treatment decisions for pregnant women are often made without solid evidence because the research for the use of many medications during pregnancy is scarce. Pregnancy affects how the body breaks down drugs, so studies on non-pregnant populations do not provide the necessary data. According to a 2014 Frontiers in Pediatrics article, only 1% of studies on how drugs are metabolized provided data specific to pregnant populations. Therefore, treatment of the mother may be inadequate, exposing the unborn child to chemicals at a dose which could be harmful to both mother and child.
During the 2009 Swine Flu pandemic, pregnant women were identified as a high-risk population. However, there were no immune system response data available in pregnant women to inform dosing of the flu vaccine and reactions to antivirals. Due to the threat posed by the flu during pregnancy, several clinical trials with pregnant women have been conducted. Presently, the COVID-19 pandemic is a major public health threat and the exclusion of pregnant women from COVID-19 clinical trials remains a topic of discussion.
It is known that pregnancy increases the risk for severe illness and death with COVID-19. According to the Centers for Disease Control and Prevention (CDC), pregnant women who have COVID-19 are more likely to develop respiratory complications requiring rigorous care than women who aren't pregnant.[1] So why is it that pregnant women remain excluded from most COVID-19 trials?
Pregnant patients continue to puzzle over whether they should get the COVID-19 vaccine.[2] With little data to rely on and mixed messages from medical and public health groups, it is easy for pregnant women to feel stressed and anxious. The CDC released a statement saying that vaccination is a personal choice for pregnant women because experts believe that Pfizer and Moderna vaccines are unlikely to pose specific risks for people who are pregnant. The following day, the World Health Organization (WHO) recommended withholding vaccines from pregnant women unless the benefits of vaccination outweigh the potential risks.[3] Dr. Diana Bianchi, director of the Eunice Kennedy Shriver National Institute of Child Health and Human Development, highlighted that conflicting public health information being provided to pregnant women stems from long-standing obstacles to the inclusion of pregnant and lactating women in clinical research.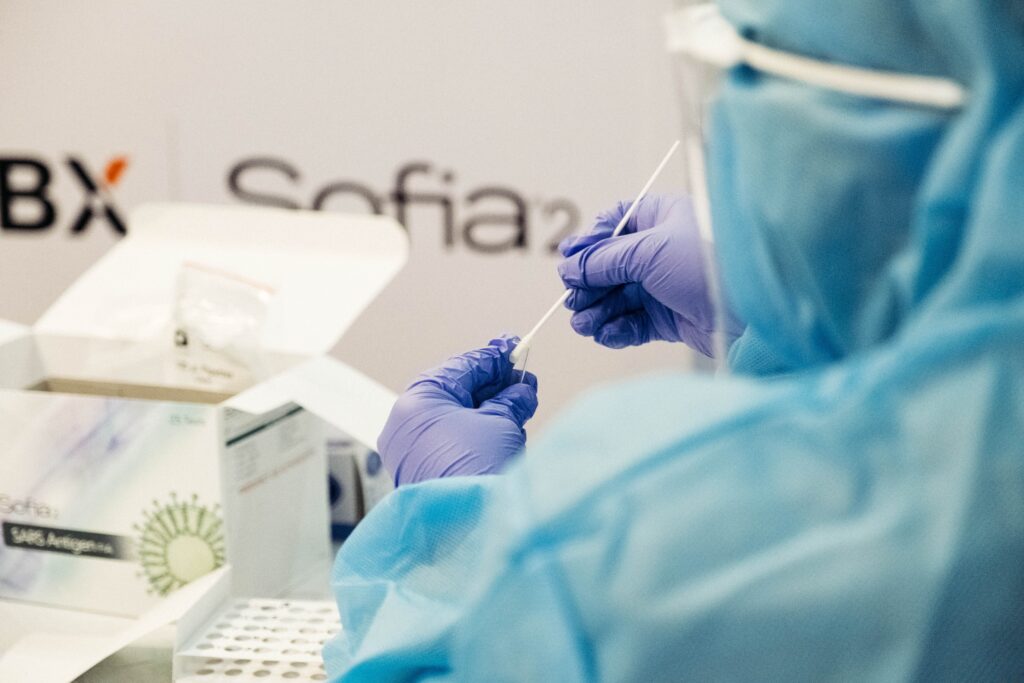 Despite the confusion and hesitancy due to unknown risks, pregnant women are getting vaccinated. The CDC established v-Safe, a COVID-19 vaccination registry for pregnant women that monitors for vaccination symptoms. According to v-Safe, 86,956 pregnant women in the United States have received the vaccine. Although pregnant women are receiving the vaccine, they deserve the peace that comes with knowing that this treatment is being backed by scientific evidence.[4] A global survey conducted to assess COVID-19 vaccine acceptance among pregnant women and mothers of young children, found that vaccine acceptance levels were highest in India, the Philippines, and Latin America, and lowest in Australia, Russia, and the United States. Public confidence in COVID-19 vaccine safety and efficacy plays a major role in the decision of vaccine acceptance, so it is imperative that public health officials continue to listen to pregnant women's concerns about how the vaccine might affect their developing fetus.
Recently, a frontline healthcare worker from Florida received her first shot of the Moderna COVID-19 vaccine and gave birth 3 weeks later to a healthy baby born with COVID-19 antibodies. Doctors found the antibodies after analyzing blood from the baby's umbilical cord. Medical experts believe the newborn to be the first known case of a baby born with COVID-19 antibodies in the United States. This safe transmission of antibodies from mother to newborn could encourage more pregnant women to get vaccinated and increase urgency of including pregnant women in COVID-19 clinical trials. In fact, Pfizer has begun its research study to assess the safety of its vaccine in preventing COVID-19 in pregnant women, and Johnson & Johnson plans on enrolling pregnant participants soon. Moderna, similar to the CDC's v-Safe, has created a registry to monitor pregnancy outcomes in people who received the company's COVID-19 vaccine.
In 2016, the Task Force on Research Specific to Pregnant Women and Lactating Women (PRGLAC) was established as part of the 21st Century Cures Act, designed to help accelerate medical innovations and advances to patients who need them faster and more efficiently (e.g. pregnant women).[3]
Here are 4 recommendations the task force has proposed:
Include and integrate pregnant women and lactating women in the clinical research agenda
Increase the quantity, quality, and timeliness of research on safety and efficacy of therapeutic products used by pregnant and lactating women
Expand the workforce of clinicians and research investigators with expertise in obstetric and lactation pharmacology and therapeutics
Remove regulatory barriers to research in pregnant women
There remains a continuing need to address gaps in knowledge and research related to the development of safe and effective therapies for pregnant and lactating women. The COVID-19 pandemic provides an overt example that these gaps remain and provides compelling reasons why serious efforts need to be made to ensure pregnant women do not remain neglected from scientific research.
References
[1] Taylor, M. M., Kobeissi, L., Kim, C., Amin, A., Thorson, A. E., Bellare, N. B., … & Broutet, N. (2020). Inclusion of pregnant women in COVID-19 treatment trials: a review and global call to action. The Lancet Global Health. [2] Rubin, R. (2021). Pregnant people's paradox—excluded from vaccine trials despite having a higher risk of COVID-19 complications. JAMA, 325(11), 1027-1028. [3] Bianchi, D. W., Kaeser, L., & Cernich, A. N. (2021). Involving pregnant individuals in clinical research on Covid-19 vaccines. Jama, 325(11), 1041-1042. [4] Skjefte, M., Ngirbabul, M., Akeju, O., Escudero, D., Hernandez-Diaz, S., Wyszynski, D. F., & Wu, J. W. (2021). COVID-19 vaccine acceptance among pregnant women and mothers of young children: results of a survey in 16 countries. European journal of epidemiology, 36(2), 197-211.